I'm over at NAS today. But on to more important things….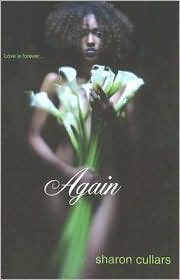 The Lovely Sharon Cullars needs our help.
Sharon lost her job two years ago, and since then has struggled to find work that would have enabled her to pay her mortgage.  As a consequence, she now has very limited time to find funds to enable her to stay in her home. Hopefully we can pull together enough money to allow her to start over in an apartment and in an area where she can find work.
You can find more information here.
And if you feel so inclined, Chip In Here.
I know these are tough times and as a single mom, I well understand the fear of losing that roof over your head, that safety net your job provides. I've been VERY fortunate and will happily donate whatever is necessary those organizing an auction.