CONGRATS TO WENDYK!!! You've won an autographed copy of Carolyn Jewel's SCANDAL, your choice of Make U Sweat or Hittin' It and some other bookloving goodies! Please send me your snail mail address to amie at amiestuart.com
Wow….so….category love. Or rather, category romance love. Like Bebo, Harlequin was one of my first romance reads too. I'm sure going from Woodiwiss to Presents sounds backwards but when you live 14 miles out of town (no i do NOT exagerate) you take what you can get. And believe me, I devoured Presents (along with Barb Cartland so relax Donya LOL).
So today's giveaway is, of course, category romances from my good friend Amy Knupp!! Amy writes for Superromance. So, do you read category? What are your fave lines and authors? Any good recs?
Leave a comment to be entered to win Amy's Salinger Sisters series (The Boy Next Door, Doctor in Her House and The Secret She Kept), a copy of Make U Sweat (Or Hittin' It–your choice) and other book-loving goodness.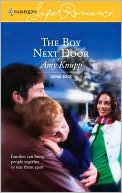 Rundles and Salingers don't mix. Not since the tragic accident involving Zach Rundle's brother and Lindsay Salinger's mother. But when the well-being of Zach's five-year-old nephew is at stake, Zach and Lindsay are dragged together again.
At first Zach thinks the social worker is stirring up the old feud. But he soon realizes that's the last thing on her mind. Before long, the attraction they'd felt twelve years ago returns, too. Could a child's needs bring them together?
More important–would it help keep them together?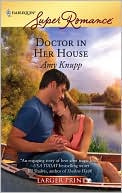 Katie Salinger has spent most of her adult life looking for the next big adrenaline rush. But the extreme-sports journalist faces her greatest challenge when she returns to Lone Oak, Kansas…and meets the attractive, secretive doctor who's intent on buying her beloved family home.
Ever since he returned from Africa, Dr. Noah Fletcher has been haunted by a tragic loss. His hometown thinks he's a hero, including Katie, the risk taker, who's determined to uncover all his secrets. Noah can't deny their mutual attraction. But he also can't let her close.
Because the last time he fell in love, it almost killed him.
She never ever thought Jake Barnes would know the truth. When he left town without any warning, Savannah couldn't tell him she was pregnant. He didn't give her the chance. So now—years later—because he's back and finds out he has a child, suddenly she's the villain.… How is that fair?
Savannah Salinger raised her daughter and knows what's best for her own kid. But she can't seem to push Jake away, and having the infuriating man so close…so close to her…stirs up all those feelings she thought were buried as deep as the secret she swore she'd never tell.
——-
Top cover borrowed from Longmire does Romance and not indicative of category romance covers.